COLLAB FEST
Friday, September 27
7:30pm
$18 in advance / $22 at the door
We dig deep into our past - wearing the rhythms of stories learned along the way.
Have you ever felt hunger that's buckled your knees? A longing so hollow that your bones start to thin? Loneliness. Or do you long to hear the sound of your own voice above the deafening babel of the flock? Sovereignty. LAMB/WOLF is a love story between two ill-fated souls written and performed by Annalyn Lehnig.
photo by: Annalyn Lehnig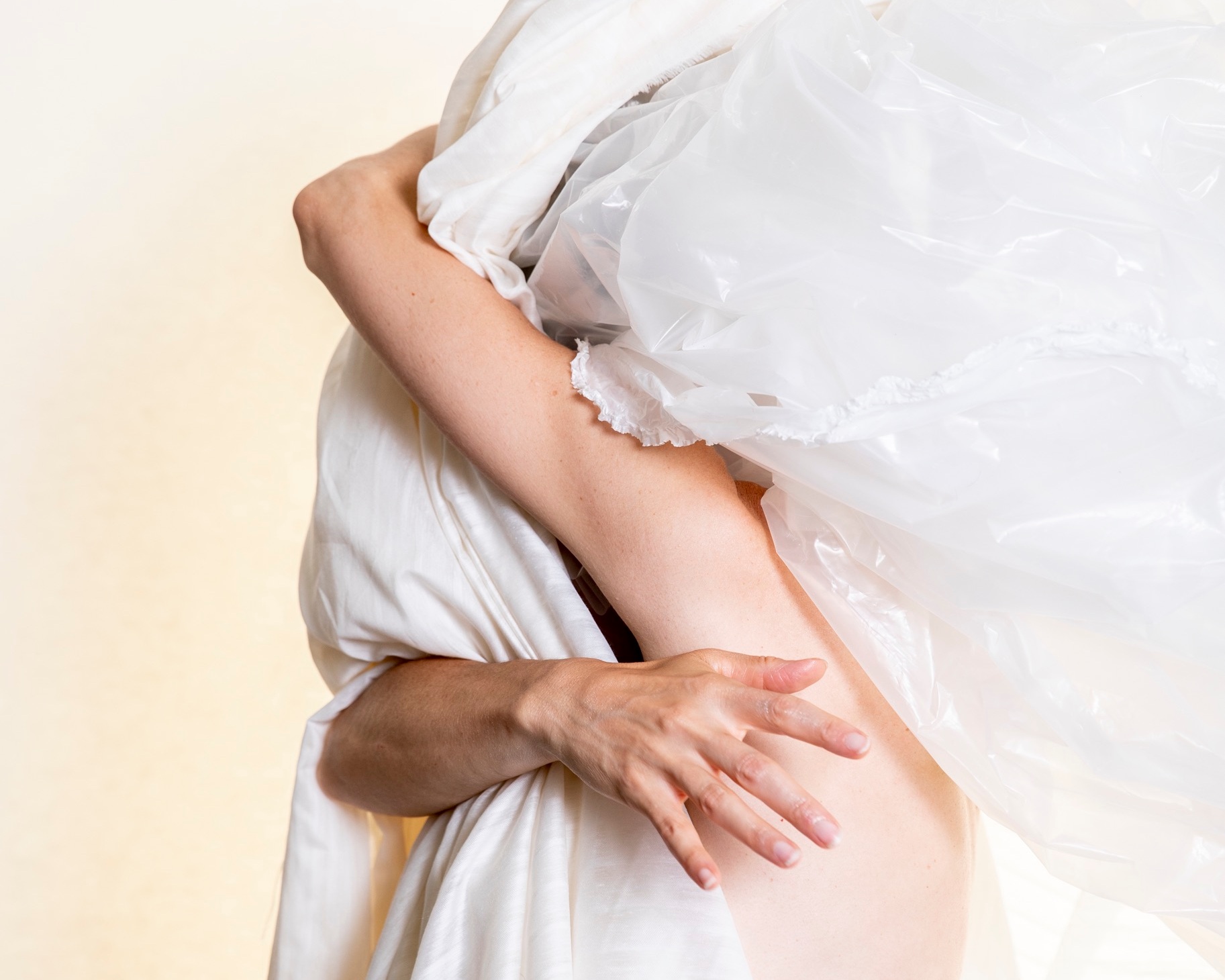 Almost, is a dance of labored effort to shift and adjust oneself, to fit in and out of learned and imposed identities. Arrested breath, black outs, and bodily contortions disrupts an internal narrative not fully understood. Physical release and undulations in the body are performed while long repetitions of movement allow for glimpses of bird-like freedom in contrast to held moments of captivity. Directed by performer/choreographer Donna Costello; visual collaborators, Jennifer Paar and Larry Jackson, create an austere white space full of fabric, paper, and piping to frame these societal constructs with the slow deliberate focus to unravel and shed.

Photo by: Maria Baranova-Suzuki
CRISALIDI is a work by Enzo Celli for VIVO Ballet. The CRISALIDI (pupa) precedes the adult state of the butterfly. The shell of the chrysalis cleaves and the butterfly begins to laboriously come out. Butterflies live an average of one month, but some species die after only a few hours. The chrysalis can live up to 30 years before emerging as an adult. Enzo Celli believes that the condition of the dancer is similar.
Photo by: Cuong